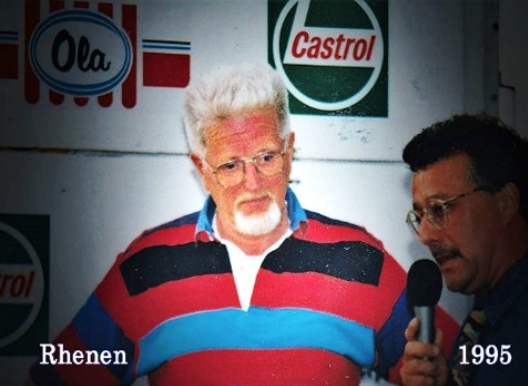 Ivo was one of the founders of what we now know as the Motocross des Nations. He was, together with Miloslav Soucek, Yves Champion and some others, the one who organized and coordinated the first international team cross for countries in 1993 in Stribro. That was the start of a growing interest in more and more countries for the classic cross.
Ivo was also the initiator to wear a uniform outfit per country and he sponsored the first shirts for the Dutch teams. In fact that was, more or less, the start that laid for what is now the ECMO. Together with his friend Rudy Boom, he attended many classic races, also the ECMO races. Seeing that and talking about how it started, he felt proud. There he met also some old fellows from the early years of the Nations Cup.
A tall and striking personality, friendly and controlled, with his characteristic grey goatee, is no more among us.
May he rest in peace